Browse Delaware Communities
For Events, Why We Live Here Series, What Sold, Company Updates and more . . .
Sold Properties in March 2019
Home Sales in Southern Delaware
Land Sales in Southern Delaware
Stats Include All Sales Posted by All Brokers on the MLS
Info. from the Sussex County Association of Realtors MLS
*No Land Sales for the month of March 2019

Just For Fun . . .
Monthly Trivia

A. What is Triskadekaphobia?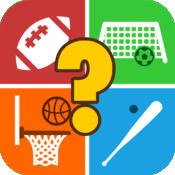 B. What sport used the term 'home run' long before baseball?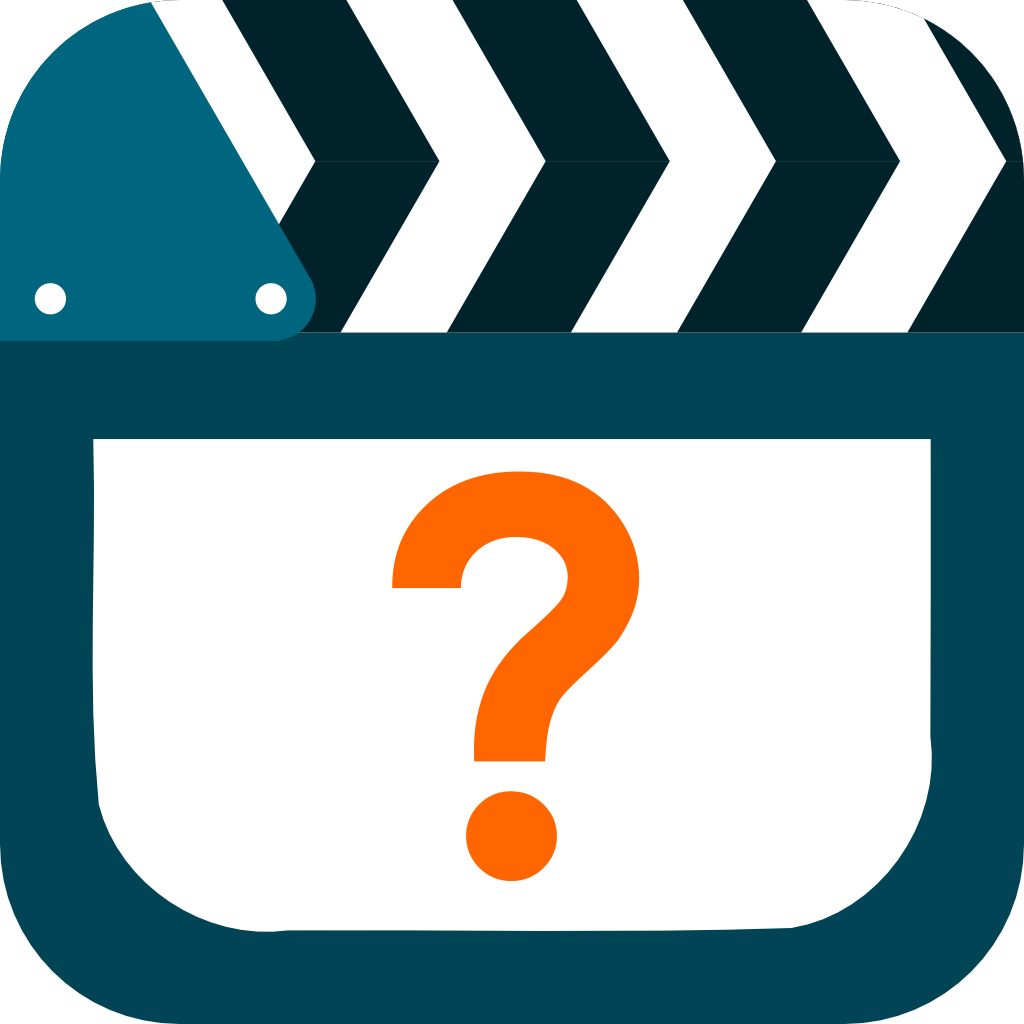 C. Who wanted to play Brody in Jaws but was rejected by Spielberg?

Absolutely Adorable End-Unit. All One Level Living with Stunning Unobstructed Bay Views. This meticulously maintained summer home offers all you need to enjoy year round or your personal summer getaway. Offering 2 bedrooms and 2 full baths ~ one of which is a Master Bedroom with ensuite bath. You step into the home via a large foyer and then onto the living and dining room and kitchen ~ all of which sit on large plank laminate hardwood floors. Read More . . .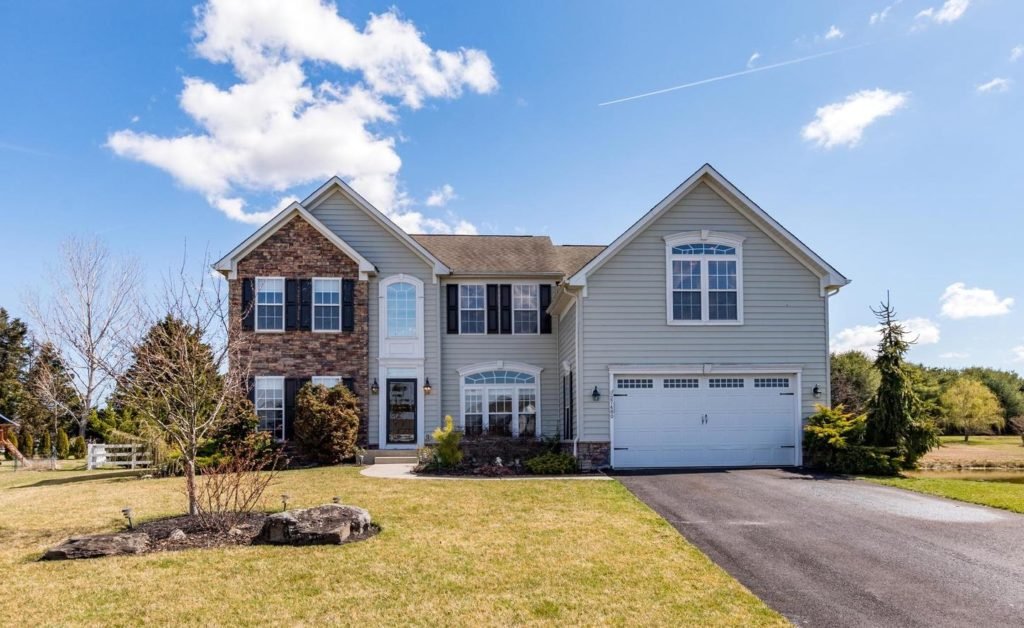 Room for everyone in this spacious home. Approximately 7 miles to Lewes Beach in the Trails of Beaver Creek community. The home is adjacent to a community pond and open space affording privacy and wildlife views as you relax on the screened porch overlooking the pond. A cul-de-sac location. Hardwood floors in the main first floor living areas and tile baths. A large 4th second floor bedroom could be used as a game room and is accessed through a loft living area. Read More . . .
Market Activity for March:
As of the end of March, there were a total of 1,996 homes on the market, an increase of 8% from the previous month's end inventory of 1,842.  This represents an 8-month's supply of inventory, with a current absorption rate of 243 homes sold per month thus far in 2019.
Closed Sales
For the first quarter of 2019, sales of single-family homes in Sussex County are up from last year, with 729 homes sold compared to 715 for the first quarter of 2018.  The areas with the largest increase were the Milton/Harbeson/Broadkill Area, up 31% and Western Sussex County, up 21%.  The areas with the largest decrease are the Dagsboro/Millsboro Area, down 33% and the Georgetown Area, down 18% from last year to date.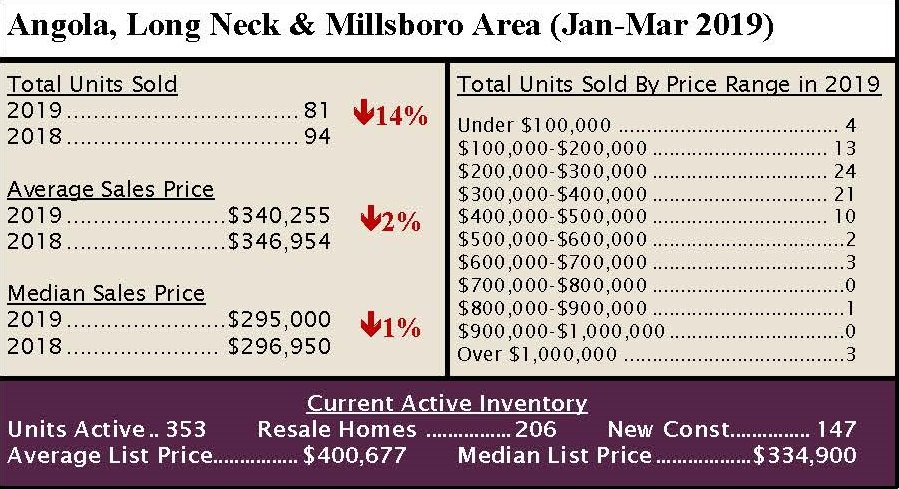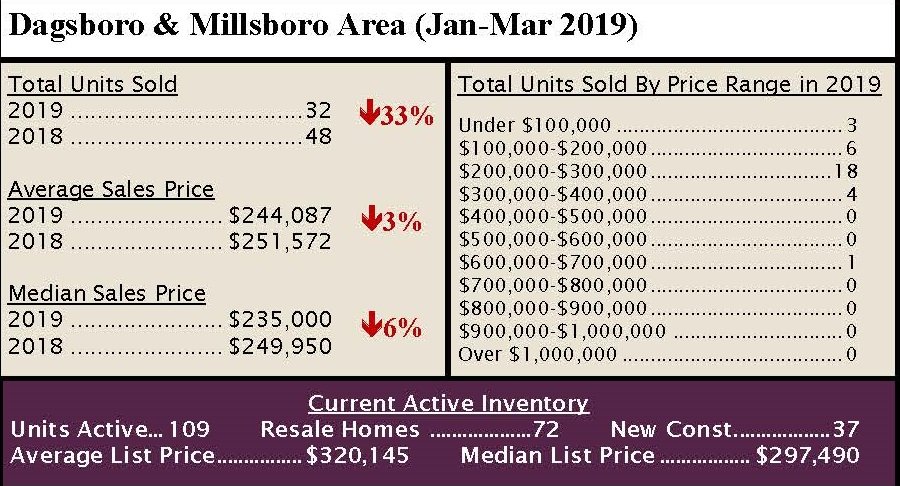 Make Your Small Home Inviting
There's something to be said for a compact home – it's efficient, easier to clean, less expensive to heat and cool and requires less stuff to fill it. If you're buying your first home, or you're downsizing from a larger home, you may feel the squeeze of small spaces at first but follow these tips and you'll soon appreciate that less can really be more.
Go for quality. You can buy a smaller home in a better neighborhood that's closer to the jobs, schools, and amenities you need. That's much better than enduring a long commute to have more space. Instead, choose fine furniture and accessories that make a statement about who you are.
Minimize clutter. Nothing makes a space feel cramped like overcrowding. Too much furniture, too much clutter, and not enough storage can reduce your comfort. If your home doesn't flow well, it's time to declutter.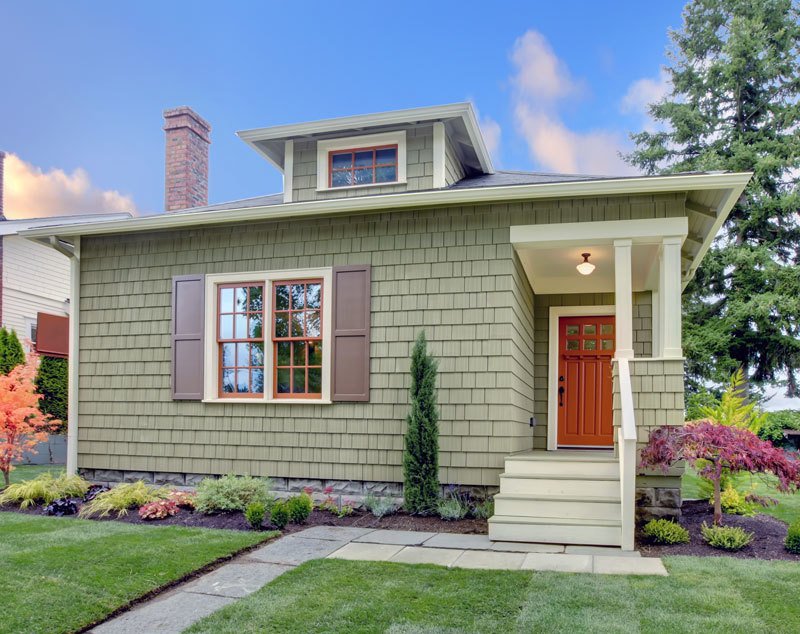 Be clever. Decorating a small space can be a lot of fun if you think in terms of furniture doing double duty. Ottomans can triple up as a footrest, coffee table or extra seating. Nesting tables can provide extra tabletop space when needed and store compactly.
Let the light in. Bright spaces look larger than dark spaces. Light cheerful colors on walls and in your décor can expand any room. Reduce the need for bulky lamps and tables by installing sconces and recessed lighting.
The trick is having what you want but recognizing that there's no need for extras or excess.
Have You Seen Our Commercials?!