Why We Live Here . . . Milton Theatre
Fall is a lovely time to take a stroll along the brick sidewalks of Union Street in historic downtown Milton.  Stop in the Irish pub for lunch and stop across the street at the bakery for dessert.  Check out all of the fabulous little stores and take in a show at the newly renovated Milton Theatre.
Explore listings For Sale in the area: Milton, Bethany Beach, Lewes, Rehoboth Beach, and more!
The Milton Theatre building has stood for over 100 years and has earned its place in the historic district.  Throughout the years, it has served many a purpose; the town's fire station, movie theatre, basketball hall, retail businesses and restaurants.
It is now home to the creative, those who appreciate the arts and is one of the focal points of the downtown area.  The Milton Theatre features musical acts such as the Funsters, Johnny Cash/Barbara Streisand/Frank Sinatra tribute performers, Disney Kid's Cabaret, Delmarva Big Band and comedians such as Coleman Green, Corey Hunter and Keith Purnell.  The theatre also offers acting classes and music theater ensemble classes for all ages.  Tickets for shows start at just $5 and the performances are promised to be an entertaining night on the town! (Source: Milton Theatre)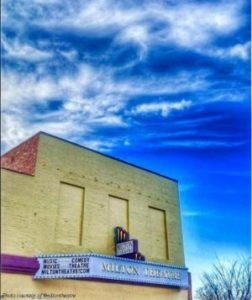 There's nothing better than a beach vacation—except actually living at the Beach!  
Contact Us and let us show you just how easy it is to make the beach your home!
 Photo Credits: The main photo was taken by our own Angela Yerton while taking a stroll through downtown Milton.  The photo of the theatre is courtesy of Milton Theatre.