Why We Live Here . . . Sandcastles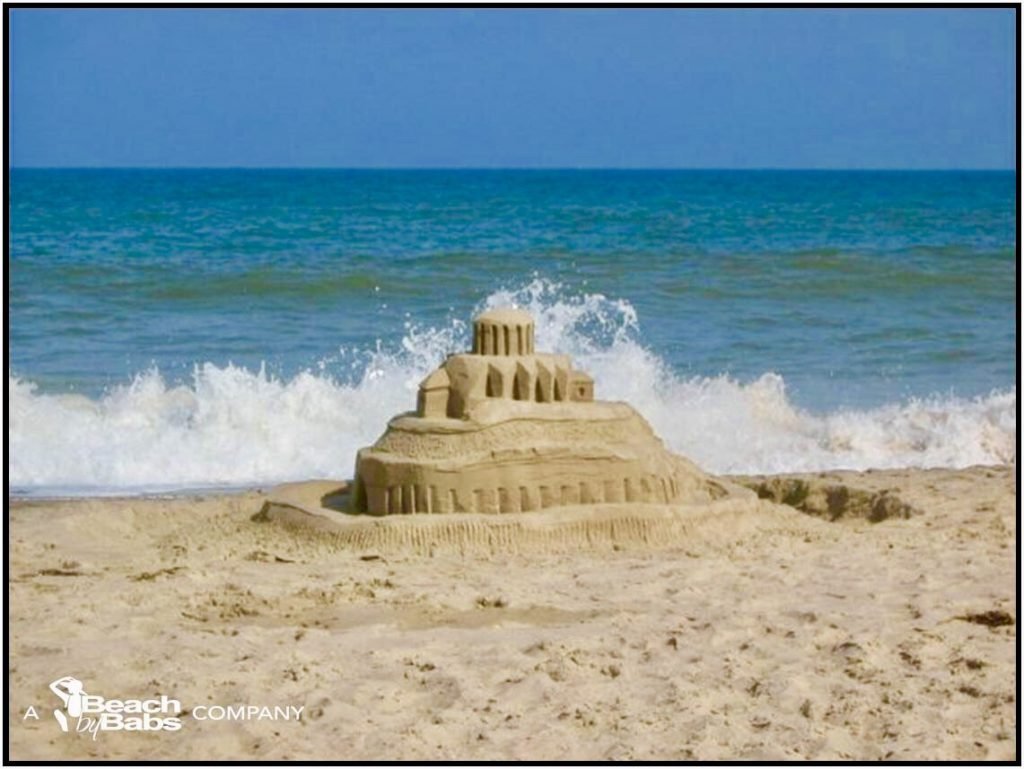 Labor Day traditionally signifies the official end of summer, the start of another school year and the beginning of cooler temperatures.  The annual Sandcastle Contest, held in Rehoboth Beach is a  long standing tradition that helps to extend the vacation season.
Explore our listings For Sale in Rehoboth Beach: 11 PATRIOTS WAY, 35530 BISHOP BEND, 2 VIRGINIA AVENUE, 36524 HARMON BAY BLVD.  and more.
Those who are lucky enough to stick around one more weekend to participate or witness this yearly ritual enjoy a little more summer, a little more sunshine and a lot more tradition.  Going on thirty nine years this Saturday, September 9th, the Sandcastle contest attracts the young, the seasoned, the inexperienced and the experienced.  Castle builders are only permitted to use sand, water and other naturally found items on the beach, like seaweed and seashells.  Lessons on building sandcastles are held on the Friday before the event.  Prizes are trophies and bragging rights.  Participation and viewing are free! (RBDBCC)
There's nothing better than a beach vacation—except actually living at the Beach!  Contact Us and let us show you just how easy it is to make the beach your home!
Photo Credits: These photos of his original creations were taken and shared by our former client and good friend Bill Gaeckle, an avid sandcastle creator and contest participant.