Looking to do a real estate search for In-Town Rehoboth, Rehoboth Beach, Bethany Beach, Dewey Beach, Milton, Lewes, Millsboro, North Bethany, South Bethany, Ocean View, Millville, Fenwick Island, Dagsboro, Selbyville, Georgetown, Henlopen Acres, Frankford, or other Delaware Cities? If It's For Sale in Coastal Delaware, It's On Our Website! The entire MLS, updated everyday, right here at SellingDelawareHomes.com. Create your own Delaware coastal real estate search using the same professional database we work with every day or sign up to receive personalized MLS listings of all the properties in Southern Delaware and be as specific as Rehoboth beach real estate, Ocean Front property in Bethany beach or Condos in Dewey beach, whatever and wherever you want information on real estate. This is a free service available to all of my clients which can deliver your ideal Delaware real estate, beach and ocean front property listings straight to your email box, with no strings attached.
SOUTHERN DELAWARE REAL ESTATE
Why Buy in Sussex County Delaware? No Sales Tax, No Personal Property Tax, No Tax on Social Security, Crazy Low Delaware Real Estate Taxes, and did we mention THE BEACH? Barbara Morales Associates can introduce you to the Delaware beach communities of Rehoboth, Dewey, Bethany, Fenwick Island and Lewes.
About Barbara Morales Associates
Barbara Morales Associates is an award winning team at Berkshire Hathaway HomeServices PenFed Realty located in Rehoboth Beach, DE. Berkshire Hathaway HomeServices (BHHS) is a real estate brokerage franchisee network built for a new era in residential real estate. The brand, among the few organizations entrusted to use the world-renowned Berkshire Hathaway name, brings to the real estate market a definitive mark of stability, strength, quality and innovation. Berkshire Hathaway is a worldwide holding company based in Omaha, NE. Its Chairman and CEO is Warren Buffett, often referred to as the "Oracle of Omaha," who according to Time magazine's ranking is among the world's most influential people.
After meeting rigorous criteria, Barbara Morales became a Luxury Home Specialist for Berkshire Hathaway HomeServices. For sellers with qualified properties, Luxury Home Specialists provide maximum exposure to qualified prospective buyers through a sophisticated, integrated marketing program that highlights the unique qualities of each property.
Barbara Morales Associates has a proven track record in Rehoboth Beach and surrounding areas. Since 2004, Barbara Morales Associates has closed well over 100 Million dollars of beach real estate and annual sales have grown each year even during the down time of the real estate market.  Barbara's team has won top sales awards every year without exception since Barbara created the company in 2004.
With the most aggressive internet exposure and marketing campaigns, choosing Barbara Morales Associates to list your property allows you the comfort of knowing that the most successful marketing tools available will be utilized to sell your property. Our promise is to provide professional, honest, straight-forward relationships to our clients while also delivering superior customer service.
Once your property is listed, we monitor activity, price, market conditions and feedback from showings to guarantee that your property is always poised for a timely and profitable sale.
Awards and Achievements
Barbara Morales Associates is an Award Winning Team. We are continually researching and utilizing new opportunities for maximizing our exposure in the local real estate market and we are proud of our success.
LEGEND AWARD  –  In 2018 Barbara Morales Associates were presented with only the 2nd Legend Award issued in the 40 years of Gallo Realty history.  This award acknowledges the teams' achievement of attaining the Chairman's Circle Award a minimum of 5 times and continuous sales growth and success in real estate transaction performance.   
CHAIRMAN'S CIRCLE 2021
CHAIRMAN'S CIRCLE 2020
CHAIRMAN'S CIRCLE 2019
CHAIRMAN'S CIRCLE 2018
CHAIRMAN'S CIRCLE 2017
CHAIRMAN'S CIRCLE 2016
PRESIDENT'S CIRCLE 2015
CHAIRMAN'S CIRCLE 2014
CHAIRMAN'S CIRCLE 2013
PRESIDENT'S CIRCLE 2012
LEADING EDGE SOCIETY 2011
PRESIDENT'S CIRCLE 2010
PRESIDENT'S CIRCLE 2009
INTERNATIONAL HALL OF FAME 2008
100% CLUB IN 2008
TOP SALES AWARD FOR 2007
PRESIDENT'S CLUB 2007
100% CLUB IN 2006
PLATINUM CLUB 2005
PRESIDENT'S CLUB 2004
2014 BARBARA MORALES NAMED A CERTIFIED LUXURY HOME SPECIALIST FOR BERKSHIRE HATHAWAY HOMESERVICES
Barbara Morales, Realtor®
Barbara Morales, is an independent Realtor® with Berkshire Hathaway HomeServices PenFed Realty located in downtown Rehoboth Beach. Barbara spent 10 years as a Contract Specialist and negotiator at America Online (AOL) giving her the expertise to assist clients through the legal maze of purchasing real estate and the added benefit of understanding how technology has changed the way people do business. As a native of the metropolitan Washington, D.C. area who fled to the slower pace and beautiful beaches of Rehoboth Beach, Barbara specializes in helping those new to Delaware make sense of the Rehoboth Beach and surrounding resort real estate market.
"Our goal here at Barbara Morales Associates is to find you the right property in Coastal Delaware. We will take the time to understand the individual needs and desires of each of our clients and determine whether the Rehoboth, Bethany, Dewey, Lewes and surrounding area real estate markets are right for you. We promise to tell you everything we know about a property, good or bad, to allow you to determine if that home is right for "YOU" today and tomorrow."
– Barbara Morales, REALTOR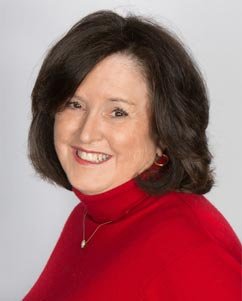 Joan Wallace joined Barbara Morales Associates in 2011 after a long career in commercial real estate in the Washington DC area.  She served as Sr. Vice President, Operations for the Mills Corporation/Western Development where she had the responsibility of overseeing the day to day corporate operations of these two dynamic real estate development firms.
Joan started coming to Rehoboth Beach in 1978 and bought a second home here.  "I always knew I would end up living here full time due to my love of this area" and finally decided the time had come to do just that in 2011.  She switched over to the residential side of real estate and joined Barbara Morales Associates mainly due to Barbara's outstanding reputation in the area and her insight into the future of real estate in Sussex County.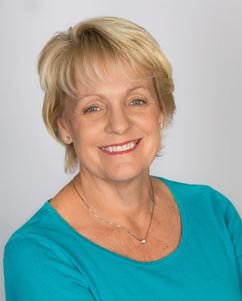 Gale DiBona has been helping Buyers and Sellers in Southeastern Pennsylvania for over 30 years. Originally from Downingtown, PA, Gale moved to Rehoboth to be near her favorite beach.
Honesty and integrity are two characteristics that helped Gale build a business of repeat clients and referrals – the highest of compliments in this industry.
Gale earned a Bachelor of Science degree from Immaculata College. She also has a number of Real Estate designations to better serve you which include Graduate of Real Estate Institute (GRI), Buyer, Listing, and Relocation Specialist. She achieved sales awards for numerous years including, but not limited to, President's Circle and Leading Edge.
In her free time, Gale loves to play golf, swim, play pickleball, and spend time with her two girls and grandpup.