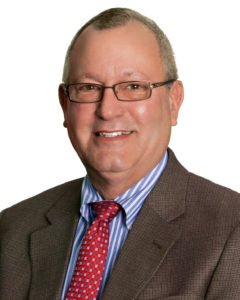 Rick Allamong has recently joined Barbara Morales Associates, a BeachByBabs Company, as a Buyer's Agent at Berkshire Hathaway HomeServices Gallo Realty. 
A REALTOR® since 1995 and affiliated with Gallo Realty since 2011, Rick Allamong will work as a buyer's agent along with Joan Wallace and Gail DiBona.  "I'm delighted to have Rick join our hard-working team.  Rick's past experience and successes will benefit our team, clients and customers exponentially", exclaimed Barbara Morales. Rick Allamong has been selling real estate at the Delaware Shore for 23 years.  His success is attributed to his ability to create and maintain a fun, rewarding, comprehensive and effective atmosphere, so that buyers enjoy a successful real estate transaction.  Rick's knowledge of the industry is expansive.  He served Delaware as the Chairman of the Real Estate Commission and has served as President of the local Realtors® association and Realtor® committees on the local and national levels.
In 2007, Rick's peers selected him as Realtor® of the Year for both Sussex County and the entire State of Delaware.  Originally from Washington, D.C., and affiliated with Sallie Mae, Rick maintained a vacation home in Fenwick Island since the 1980's and made Rehoboth Beach his primary residence in 1995.  Rick is the perfect match for the expertise and professionalism of the Barbara Morales Associates team.  
Barbara Morales Associates has been named to the Berkshire Hathaway HomeServices'  prestigious Chairman's Circle for the past 5 consecutive years, and has achieved the Leading Edge Society and President's Circle from 2009 to 2012. Within the last two years, Barbara Morales Associates was recognized in the top 3 teams in all of Delaware for Berkshire Hathaway HomeServices Affiliates teams.   Additionally, the team has been named as a 5 Star Real Estate Agent by Delaware Today Magazine five times. With Rick joining the team, the agents account for an impressive 102 years of real estate experience!   Noted Rick: "Barbara Morales Associates is a great fit for me.  We are both extremely consumer focused to provide the best real estate service and results."
You can find Rick Allamong at the Rehoboth Office, located at 37230 Rehoboth Ave, Ext., Rehoboth Beach, DE.
To reach him by phone, please call 302-344-9002 or 302-542-7227, or email Rick@SellingDelawareHomes.com.