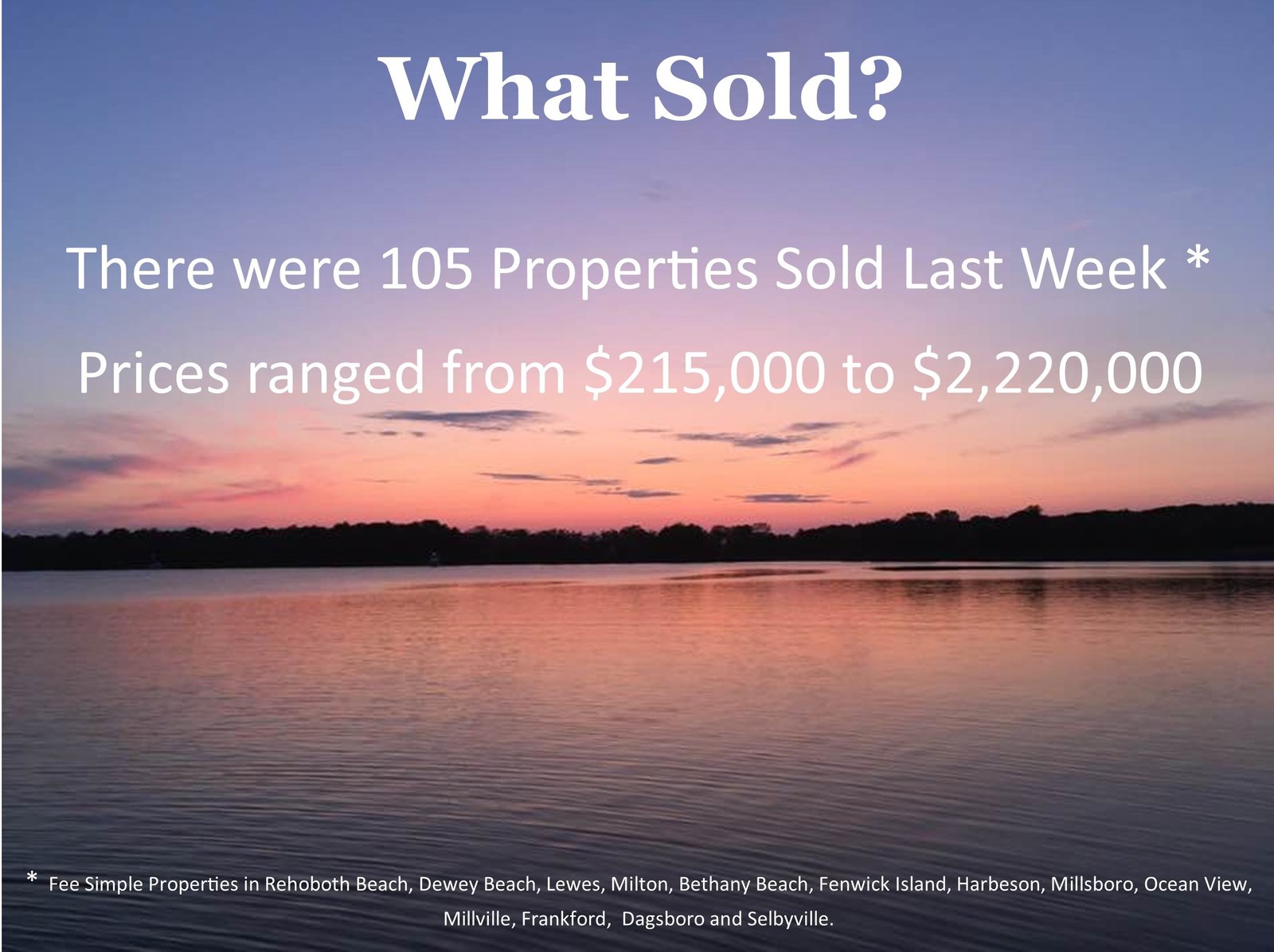 WHAT SOLD?
Properties listed represent both single family and condo/townhomes that are "fee simple" (meaning they are not subject to ground rent) that were sold last week.  They ranged in price from a low of $215,000 to a high of $2,220,000.
All Properties listed are located in our areas of expertise – Rehoboth Beach, Dewey Beach, Lewes, Milton, Bethany Beach, Fenwick Island, Harbeson, Millsboro, Ocean View, Millville, Frankford, Dagsboro and Selbyville.
Click on Link below to see Details of each Property Sold:
https://matrix.brightmls.com/Matrix/Public/Portal.aspx?p=DE-374327168-708&k=8644174XGC7F&eml=YmFic0BzZWxsaW5nZGVsYXdhcmVob21lcy5jb20=
Information compiled from the Bright Multiple Listing Service and may not represent all transactions.