Why We Live Here . . . A Client's Story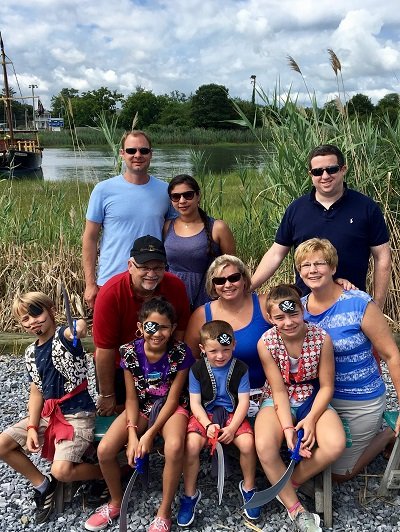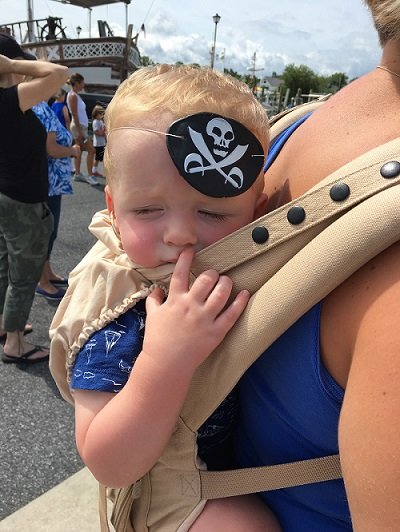 Love the Photos of Doug, Pat, their family and especially the Grandchildren enjoying the 'Pirates of Lewes Expedition'!

Story and Photo as shared with Us by Our Clients Doug & Pat. We Love Hearing how much they Enjoy the Beach Area!



Rehoboth Beach has always been our HAPPY PLACE! The beach brought us here, but the activities keep us coming back.
So 17 years ago we purchased a vacation condo. This allowed our family to enjoy morning story time at Browseabout Books, lunch at Grotto Pizza, afternoons on the beach or kayaking, and of course the GREAT RESTAURANTS! After dinner we end the day with entertainment at the bandstand.
Our latest adventure was the Pirates of Lewes Expedition. Dressed as pirates with eye patches and sword in hand we boarded the Sea Gypsy and sailed out into the bay. The Captain shared local Lewes history with the adults. The mates studied the treasure map and manned the water cannons to fight off a bad pirate approaching. The sunken booty was retrieved and we all celebrated with song and dance. When the ship docked we disembarked with swashbuckling memories of a GREAT DAY!
Our family has now outgrown our condo, so we reached out to Beach By Babs. Thank you Barbara Morales for selling our
property quickly. We now have a new home with enough space for everyone to keep enjoying Sussex County. 
There's nothing better than a beach vacation—except actually living at the Beach! 
 

Contact Us

 and let us show you just how easy it is to make the beach your home!