Why We Live Here . . . Clear Space Theatre Company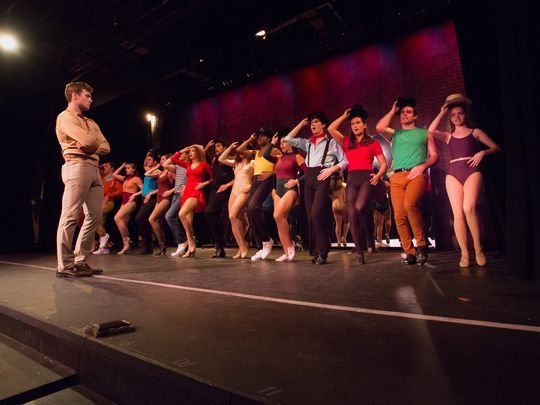 Photo courtesy of ClearSpaceTheatre.org showing one of their many productions.
You don't have to go to Broadway to enjoy Great Stage Performances – Here in Rehoboth Beach we have the Clear Space Theatre!
The Clear Space Theatre, founded in 2004 is located on the Ocean Block of Baltimore Avenue in Downtown Rehoboth Beach.  As noted on their website:  "clear space" refers to a focus on the process, knowledge, and humanity of arts performance: the idea that we find ourselves in what appears on the stage.
There are three facets of the Clear Space Theatre; The Acting Company which is a professional acting company that produces approximately 150 performances each year; The Arts Institute – an educational program offering classes to more than 500 students of all ages; and On Tour – offering community presentations in southern Delaware using professional actors and outstanding students in cooperation with local civic groups.
Chicago, The Little Mermaid, Grease and A Christmas Story are just a sampling of the productions enjoyed by all at Clear Space Theatre. Tickets are on sale now for The Wizard of Oz performance taking place the weekend of April 13th.
For more information about The Clear Space Theatre, shows or classes, please click here.
Explore What's For Sale near the Beach:  In-Town Rehoboth Beach, Dewey Beach,  Henlopen Acres,  North Shores,  Dodd's Addition,  In-Town Bethany Beach
There's nothing better than a beach vacation—except actually living at the Beach! 
 

Contact Us

 and let us show you just how easy it is to make the beach your home!