Why We Live Here . . . DOLLES Candyland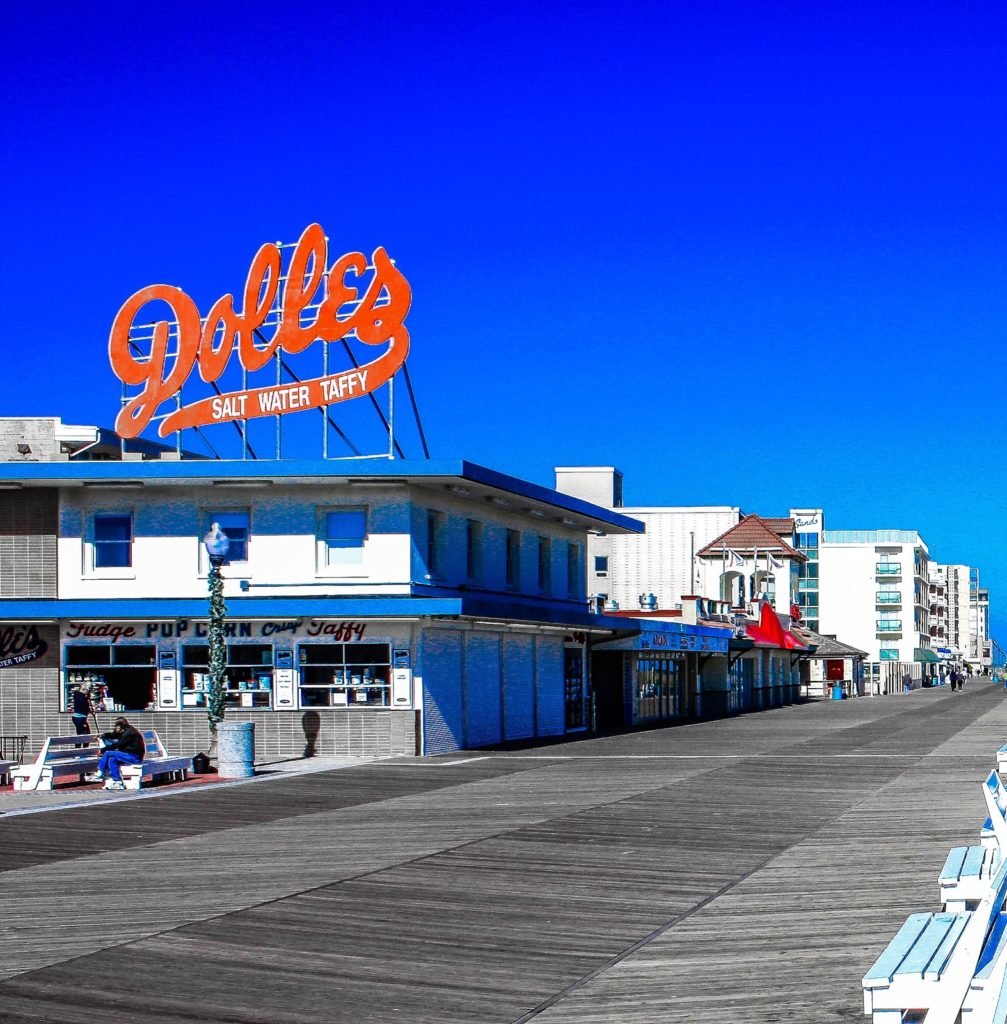 Another "Sweet" Day at Dolles Candyland in Rehoboth Beach
While vacationing or enjoying the mile long boardwalk in Rehoboth beach, you can't help but notice the landmark Dolles sign atop the building at the corner of Rehoboth Avenue and the boardwalk.  Dolles Candyland was established in 1926 and moved to its current location in 1927 when the co-founders, Thomas Pachides and Rudolph Dolle purchased the old YMCA building.
Despite the Great Depression and the Second World War, Dolles kept their doors open offering  a "sweet" respite during those difficult times. However in 1962, Dolles succumbed to the "Great Storm".  Only a few pieces of equipment were salvaged – most notably was the long 3500 lb. taffy machine which was restored and is still in operation today.  Once the new building was complete the now iconic orange Dolles sign was put in place for the first time.
The current owner, operator of Dolles on the boardwalk is Thomas Ibach who took over after his grandfather, Thomas Pachides, passed away at the age of 92 in 1984.  Mr. Ibach uses the same taffy, fudge, caramel corn and brittle recipes of his late grandfather.
Dolles – a true and loved landmark in Rehoboth Beach.
Information and history of Dolles courtesy of dolles-ibachs.com
There's nothing better than a beach vacation—except actually living at the Beach! 
 

Contact Us

 and let us show you just how easy it is to make the beach your home!