Browse Delaware Communities
For Events, Why We Live Here Series, What Sold, Company Updates and more . . .
Sold Properties in April 2018
Home Sales in Southern Delaware
Land Sales in Southern Delaware
Stats Include All Sales Posted by All Brokers on the MLS
Info. from the Sussex County Association of Realtors MLS
*No Lots Sold for the Month of April 2018
Just For Fun . . .
Monthly Trivia

A. Founded in 1921, this company was credited with being the first "fast food" chain?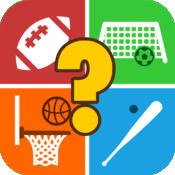 B. Which hockey player has won the most Stanley Cups with 11 wins?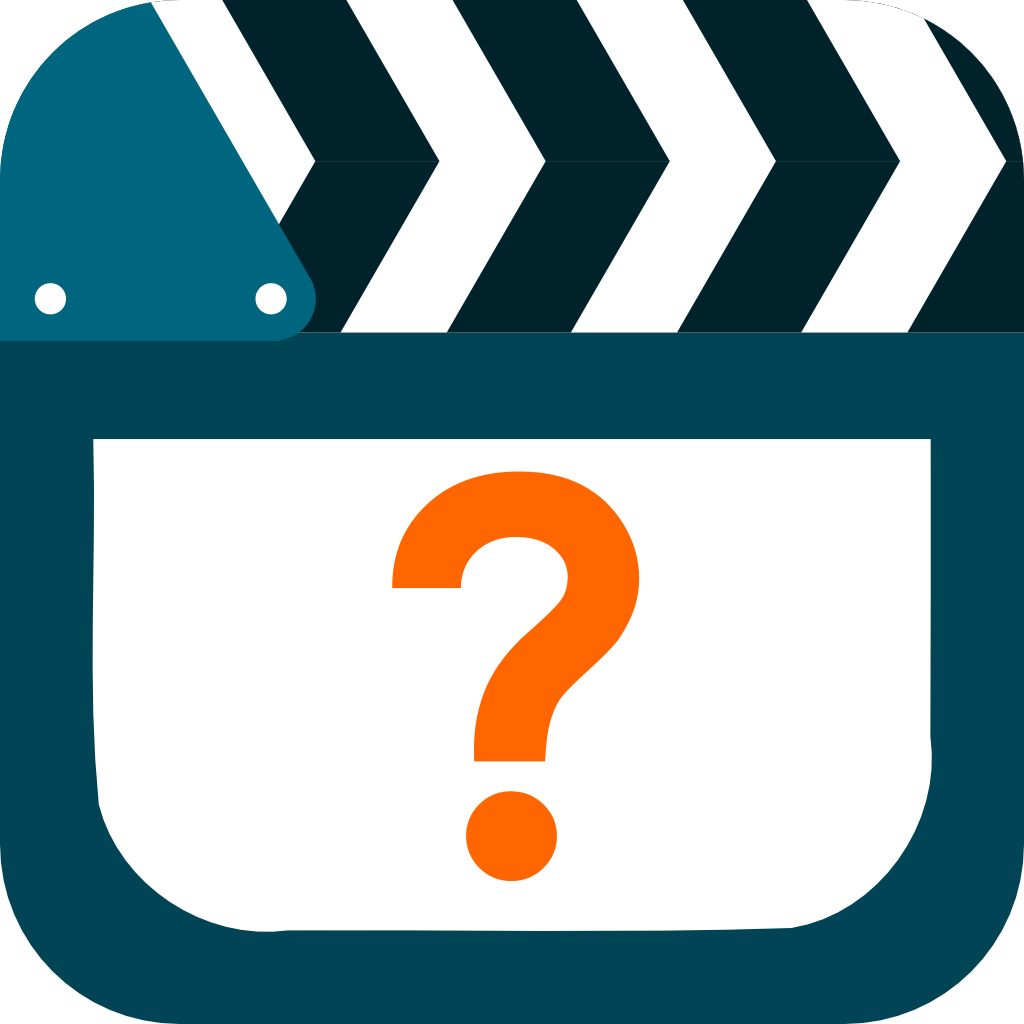 C.  In movies, a clue or piece of information which is intended to be misleading, is known as what?
Why We Live Here . . .
A Popular Photographic Series provided weekly on our blog at SellingDelawareHomes highlighting attractions, history and interesting places here in the beach area of Southern Delaware.
Market Activity for April:
As of the end of April, there were a total of 1,993 homes on the market, an increase of 4% from the previous month's end inventory of 1,917.  This represents an 8-month's supply of inventory, with a current absorption rate of 246 homes sold per month thus far in 2018.
Closed Sales
For the first four months of 2018, sales of single-family homes in Sussex County are down 1% from last year, with 984 homes sold compared to 995 for the first four months of 2017.  The areas with the largest increase were the Milton/Harbeson/Broadkill Area, up 24% and the Bethany/Fenwick/Oceanview Area, up 7%.  The areas with the largest decrease are the Milford Area, down 21%, and Western Sussex County, down 12% from last year to date.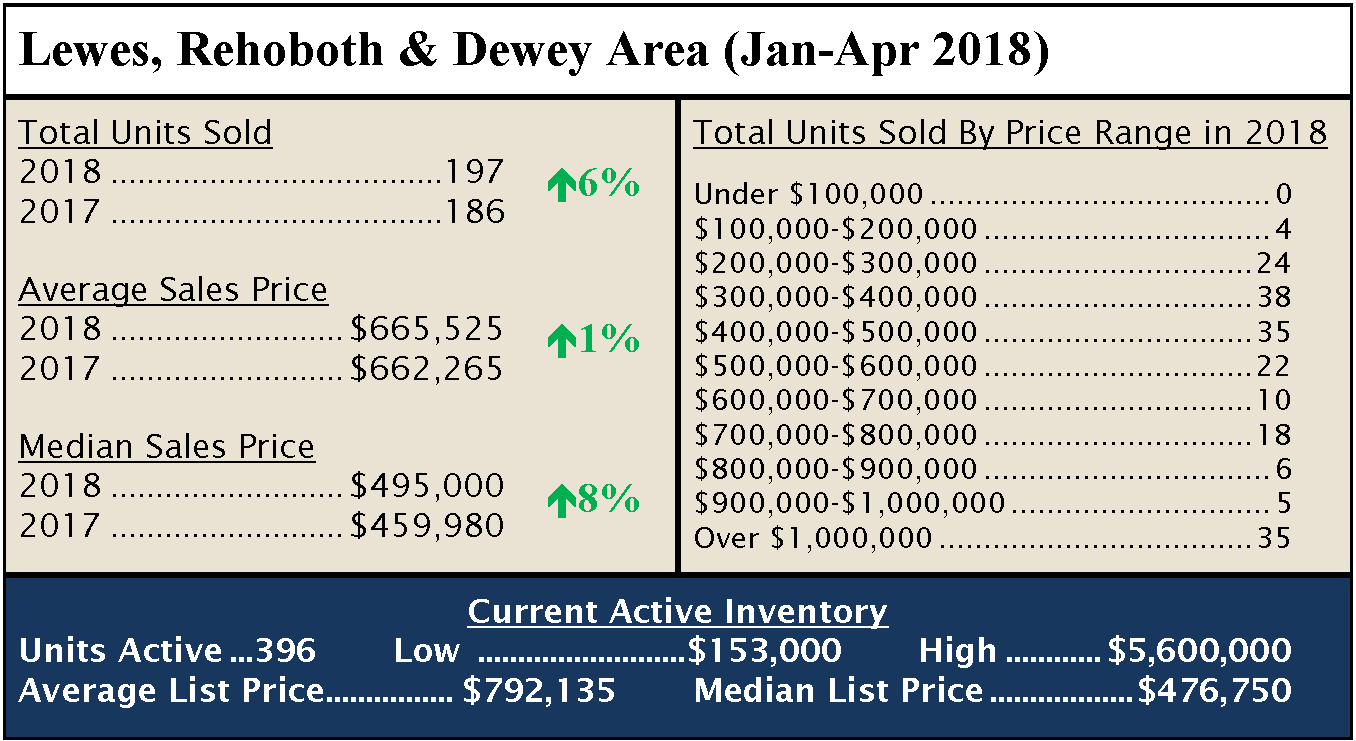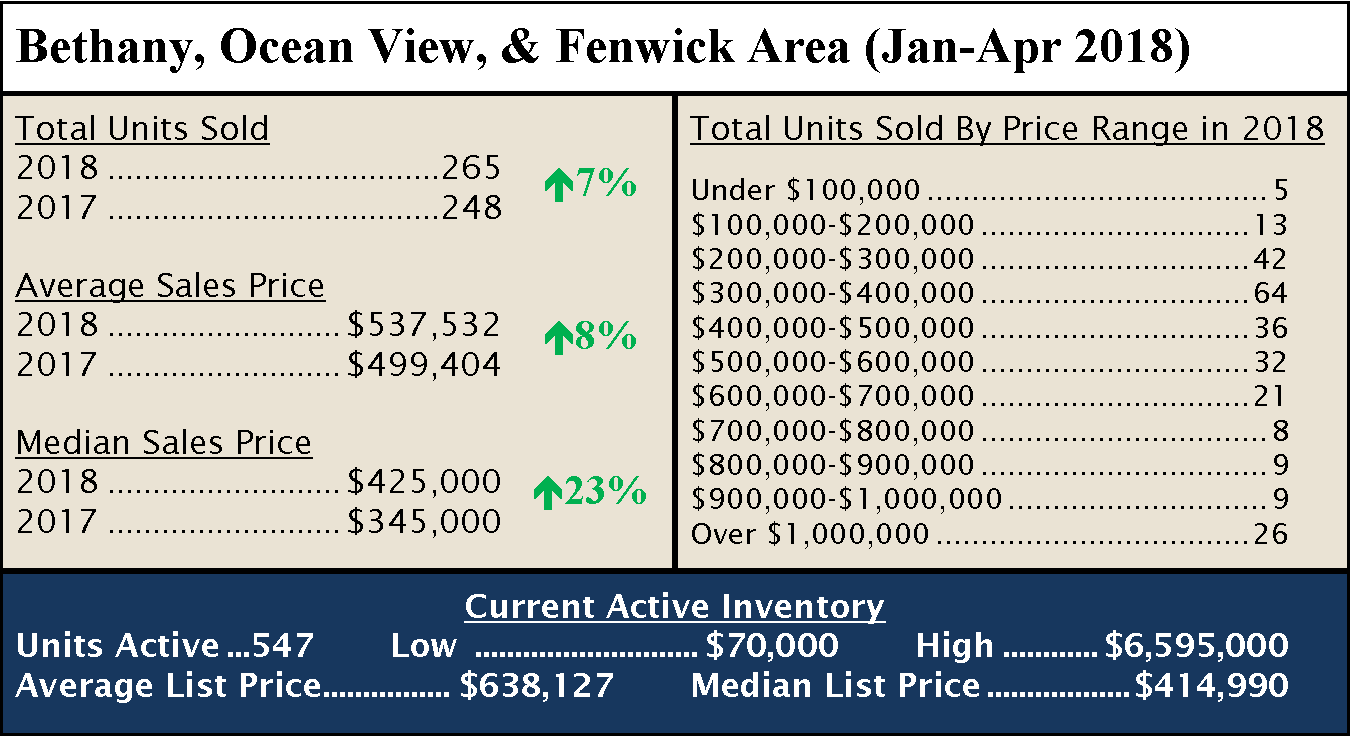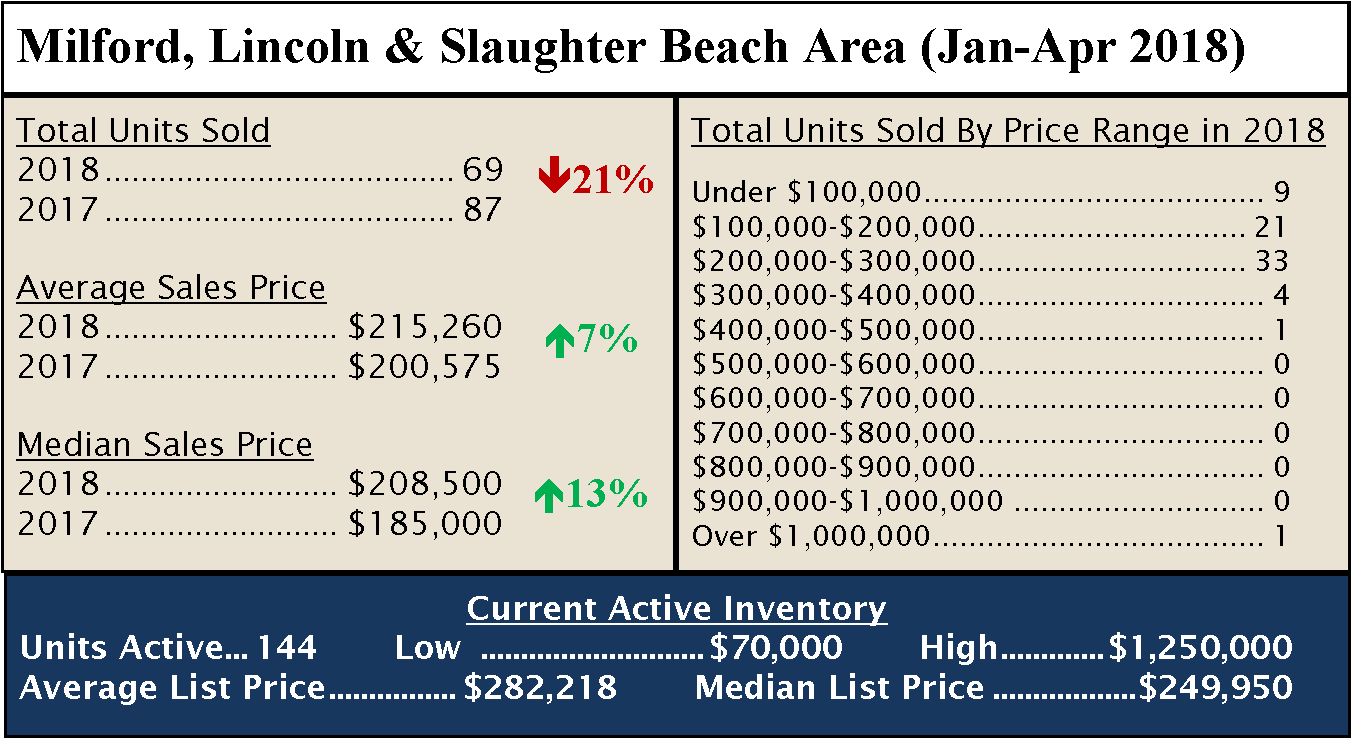 Five Must-do Improvements For Resale
Most buyers want a move-in ready home that's clean, updated and functional and they're willing to pay more to get what they want. Here are just a few improvements you can do that will go a long way with buyers.
Update the finishes. If you're going to improve a room, update everything, even the light switches. Get rid of popcorn ceilings, which are universally reviled by buyers. If you have wood floors, pull up your old carpet and polish the wood until it gleams.
Reconvert the conversions. Conversions are usually awkward, such as garages turned into living spaces. The house and garage elevations are rarely the same, the driveway leads nowhere, and there's no place to park cars away from the next hailstorm. Offer to reconvert on request.
Paint neutrally. Nothing improves a home like fresh paint.
Fix obvious problems. If you can see it, your buyer will see it, too, so fix the sticking door, the running toilet, the leaky faucet, the busted sprinkler head, the wobbly ceiling fan, the loose doorknob, and so on. Buyers are so turned off by dirt, so plan to deep clean every nook and corner.
Say "Welcome!" with curb appeal. Fresh modern paint on the front door, a new welcome mat, potted flowers, shiny new porch lights all show pride of ownership – something you want your buyers to feel, too.
Have You Seen Our Commercials?!